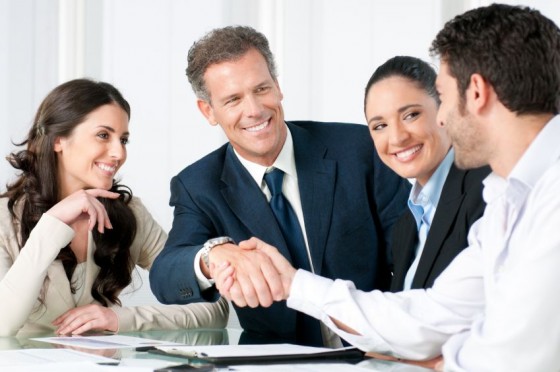 "Jerry is a professional accountant who is not only good at what he does but also willing go the extra miles to help his customer to achieve their financial goals.
I recently working with him to helping a client of his to obtain the homeloan which was declined by their original bank.  His help is crucial for us to achieve the successful result."
—- Helen Zheng, Director,  Ezy Finance Ltd
"At the beginning when we approached BNL Consulting, the firm is not as big as I expected, however, after talking with Jerry, I realized size doesn't matter, it is their professionalism matters. He gave our business so much suggestion on the financial and operation side with his broad knowledge and extensive business experience, he really make our business go efficiently and accounting issues easier than ever. His interpretation for the accounting and finance terminology is extremely clear and easy to understand. Thank you Jerry for the valuable service and advice, you have helped our company go beyond what we expected so far."
—- Jolie, MD, Green New Zealand
"Jerry Li of BNL Consulting has been our accountant for the past 2 years. We came to BNL after changing accountants in despair of ever-increasing fees and have found BNL to be well priced especially because of the quality of advice we receive.
Jerry is always available to us and has a clear understanding of what we do. He is pro-active in his advice and listens to what we want and need from BNL.
Our End of Year accounts are always delivered on time and accurately.
We highly recommend BNL Consulting and Jerry Li."
—- Wendy & Terry Martin, Directors of Avelle Ltd
My English is not good, so I asked my niece to translate this:"BNL Consulting has helped me a lot for the past 2 years when I started working with Jerry. I originally came from Thailand, and I can't speak proper English, Jerry can't speak Thai either, but he is so patient to me and my business. I have no idea of what to do with the IRD stuff, and I have not filed a few years' tax returns. He helped me to explain to IRD and successfully removed penalty and interest charged. He also completed all my returns within the required timeframe. Jerry is a very responsible person with professionalism and integrity. He is not only taking my business seriously, also he gives more than what I expected from an Accountant. He is a true Business Consultant."
—- Naengnoi Sriphet, Director, Thai Orchid Spa & Beauty Ltd
"It has been great having BNL Consulting on board with Paul Money Hifi Albany. The team has been very efficient in taking care of the unduly paperwork that we all have in business. I expect to establish a long term relationship between ourselves and Jerry's team."
—- John Tom, Company Director, Paul Money Hifi & Home Theatre
"Jerry is a consummate professional. He is insightful, and customer focused. We have been good friends over the last years. He is a delight to spend time with, both professionally and personally. I would not hesitate to recommend Jerry to be your professional accountant."
—- Jenny Zhan, Director,  Austar Group